It all started in 2007– I was in my last year of college, trying, so desperately to finish my last few classes so I could be finally DONE. That's when I met Jacob, we fell in love instantly and got engaged just a couple of months later.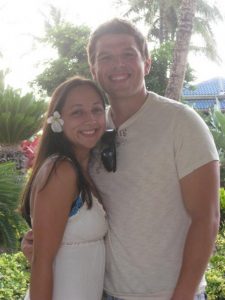 We loved doing everything together, in fact, one of my favorite things about him was he was fun. Not your typical college boy fun…but an adventurous/kid type of fun. Jacob was really into skateboarding, and being the athletic person I am, I wanted to do it with him. So there began a journey of skateboarding ALL THE TIME! we even spent a period of time learning how to build a couple skateboards ourselves. Every spare moment was spent at the local skate parks, just having fun together. As we were planning our wedding, we moved to a new city where the skate parks were not that impressive and Jacob started a new job with the local Union that was very physical, powerline clearance tree trimming. So even though we missed skateboarding a lot, it got put on the shelf.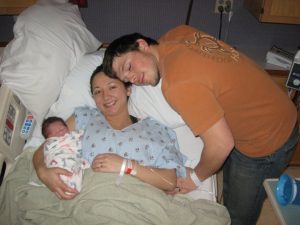 Fast forward a couple years being married, Jacob finds a new hobby to keep the FUN in his life….Paintballing!! I was still running but this was still something I did in my own time so we weren't doing anything fun as a couple. So…being the athletic person I am, I REALLY wanted to be a part of this fun and exciting new thing. BUT… I was pregnant! Pregnant people don't play paintball…That's frowned upon. But I still really wanted to! So, I waited…Patiently. I went to all his tournaments and learned all about the sport I could without actually ever playing. This ended up taking all our weekend time, we are known for being ALL OR NOTHING type of people and we were ALL IN. After our first daughter Chloe was born, and as soon as I was healed from a C-Section delivery I was soon out there on the paintball field with him.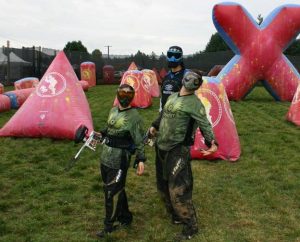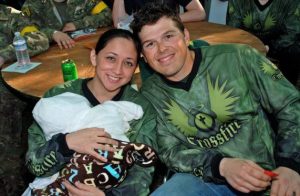 We were having fun being BIG KIDS…But something was missing. We were spending a lot of time and money we didn't really have. So after having a few important conversations, and hard decisions we closed that chapter in our lives. After the paintball season of our lives ended I finally convinced Jacob to try and start running with me. This was to me… THE BEST THING EVER! We trained and ran two half marathons and lots and lots of 5k races. But, we were going hard, competing a lot. Both of us kept fighting injuries and that eventually led to being discouraged and BURNT OUT. Jacob had to fight climbing trees all day and training for runs and it was just TOO hard. So Jacob put his racing shoes on the shelf for a while and focused on work.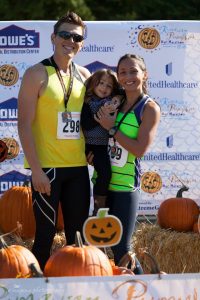 So, Jacob was stuck working long hours and commuting about 4 HOURS a day!! I spent a lot of time running as much as I could get away with. I picked up coaching high school track and field but we weren't able to spend much time together. One day Jacob came home from work and said he had heard of a new church he would like to try out. I was reluctant….even though I was a christian and had been my whole life, its the change that comes with new things. But, I went and it was amazing! We both felt instantly connected to the church and the people. I met some amazing women who mentored me on how to be content with change, what it looks like to be a godly wife and mother. All of these things were desperately needed in my life and helped me to understand who I was as a daughter of God and what it means to build a life and a home together. This was a HUGE tipping point in our lives. Within a few weeks we found out we were pregnant with our second daughter Yovel.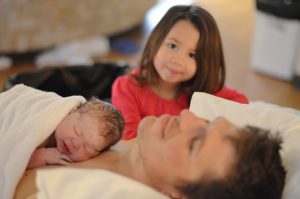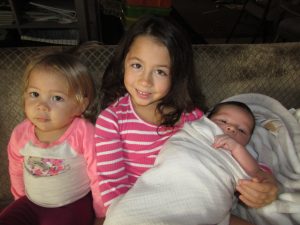 This is the time in our lives that we really learned what it meant to be joyful, putting God first and seeing the fruit of all our labor. 20 Months later we welcomed home our 3rd baby, our first boy, Zadek. Just a few months after that Jacob wanted to start his own business. I was worried…he told me to have faith and to let him try it out… so I did and we prayed and stuck together as a team. Now here we are 1o years and 3 kids later with a thriving business. I am still running a lot, but having three kids at home, I want them to love being active and spending time outdoors as much as I do. so here lies a new journey for 2019. A journey filled with hiking, camping, running, swimming,  and exploring new places TOGETHER as a family. As long as we keep God first, I know we can't fail.