Last week, on Super Bowl Sunday we decided to take a family trip two hours north to my sister's house in Portland. When we first decided to go up there it was to just hang out and visit with family, but because we like to get out and explore new things and places that is not exactly how it went. After being at my sister's house for maybe an hour we decided we were going to find somewhere to go. My sister suggested the Portland Children's Museum. We had never been there and it was super cold outside so we decided going somewhere indoors would be the best bet.
Now if you weren't aware the Portland Children's Museum is right next to the Portland Zoo which wasn't too far off from where she lives so the drive was quick and painless. We were SO impressed with this place. My kids were squealing with delight from the minute we got into the building. So for us the price for 2 adults and 3 kids ending up being 55 dollars. Not the cheapest thing in the world but I think the price was well worth it after spending a few hours in this place. There is so many different things to do and explore they actually hand out maps so you can find your way around.
Each one of my kids seemed to find enjoyment out of each room and some liked more areas more than others. We had to try and convince them to move on to the next room. And honestly you guys, I think my kids could have spent all day in just one of these amazing play rooms. Each room is full of exploration and learning all through being hands on.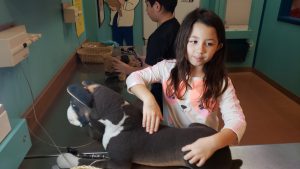 Another great thing that we loved about this place is that the food we had was amazing! Jacob and I both got a turkey chipotle wrap meal, I think the cost was 10 dollars, but it came with water and chips but I was so full from the huge wrap that I didn't even need my chips. Jacob was really smart and didn't even try to buy the kids food. He bought them all a chocolate milk to keep their energy up and the grumpies away and that worked perfectly.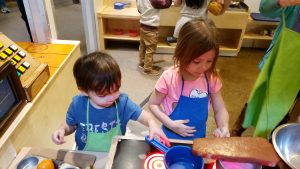 In all I think we stayed for about 2 hours, but I know my kids could have stayed longer but they are on the younger side and we still had to grab dinner and drive 2 hours back home. So if you have kids that are around 9 and younger, I would definitely recommend this place especially if its a day where the weather is just being gross and you need to get yourself out of the house.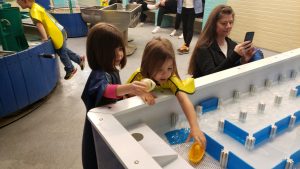 If you want to see our full adventure you can watch it here.