Hello, I'm Sharee
I am the wife of a wonderfully supportive and encouraging husband and we run our own small business. I am also the mom to 3 amazing kids, 2 girls and one boy.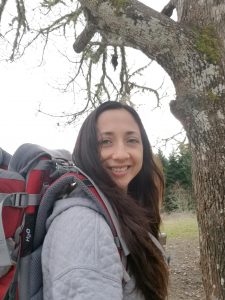 I grew up in the small town that I live in now, but that wasn't always the case. After high school I lived in a large college town where I got my B.S. in Sociology and Exercise Science. This is also where I met my husband. Even Though I love the convenience of city living, I am a true country girl at heart.
I have always loved being active, I have a true love for running, I have been a competitive runner since I was in the 6th grade. But as much as I love running I have come to realize that I don't want it to be the only thing that I do. I have a lot of love for other amazing things like exploring new places, and camping and hiking and swimming with my kids. As my body gets older and my family keeps growing, I want to create as many memories with them on the trails, mountains, and wide open spaces together as a family.
I believe in putting God first in every single thing our family does. His plans are bigger and greater than I could ever imagine on my own and everything I have accomplished in my life has come from him and I am blessed beyond measure.
Thank you so much for stopping by and follow along for more of our hiking, camping, exploring, and the day to day life of our family.